Homeschooling
Homeschooling is growing in popularity. Still in many countries, such as Sweden or Germany home education or self study is not common or even illegal. In the USA, Canada, England, New Zealand, Australia and South Africa, however, home education is a viable choice for some parents who are not happy with the education system or find accessing suitable schools difficult. Growing interest in teaching kids of all ages at home can be observed on many social network forums in many countries. Having encountered various educational challenges during our travels in various traditional school environments, we were often wondering if we should do 'home education' with our children too.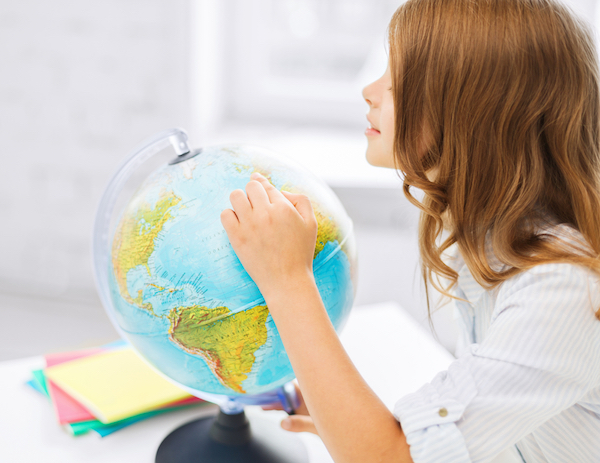 Did you know?
---
More than 100,000 unique visitors read our updates and travel news every month!

Simply subscribe to our mailing list and enjoy  reading our tips, stories and insights.
Your email is safe with us!
So we decided to take a look at the education statistics and find insights tips and advice to decide upon the viability of homeschooling. While in the US about 3% of all pupils are registered as homeschoolers, the numbers in other countries such as South Africa, where we are living now, are much higher. 

The reason for parents choosing to not attend a 'regular' school or 'unschool' which equates to 'dropping out' of the national education system are varied: While some parents have to use homeschooling due to vast distances, which also is a main reason for the high occurrence of home study in Australia or Canada, parents might also consider the national education system as being over-regulated or dysfunctional. Bullying incidents and aggression by peers towards the child as well as a low standard of education are often named as prominent reason for choosing homeschooling.

It's tough making the right decision... Homeschooling or not?
This question bugs not only us, but many parents. Often we encounter seemingly unsurmountable challenges when raising children and school issues come up too often in our discussions to feel comfortable with the current situation. Sometimes it all gets to much and to close the eyes and denying nagging worries seems not possible anymore. Then we question 'our' school's ability to teach our children what we deem essential in educating their young minds. Young children are naturally inquisitive and often active, and might appear even 'hyperactive'. If you have a young child who is keen to learn but not motivated enough by the educators in preschool or primary school, the child will play up. And you might wonder if the education system which tends to streamline children, is the right way to go forward with. Sometimes children are deemed as 'not ready for school' because of some obscure measurements and regulations and are held back from starting school against the will of the parent and 'school-ready' child.
Once children reach senior primary school, some children display a strong interest in certain subjects or they lack or seem to lack interest, or academic knowledge, in school. Schools, in general, do not support children who question the teacher's knowledge, oppose their peers reactions or challenge the system. Children cannot be 'put in boxes', some children might need extension work, other children need more support with learning to calculate, spell or write. Others  might benefit from special attention by the teacher and getting a variety of tasks. Some children develop at a very different pace then their peers and seem not to fit in.
Teenagers, high school learners, often struggle more within the school environment as you might deem healthy for their development. They might have strong interests already in some subjects and have acquired already a thorough knowledge in other subjects and are frustrated with the lack of opportunities given by teachers and the traditional school environment to motivate them and stretch them further. Or teenagers struggle with social problems that are unfortunately common in many schools at this age level: drug abuse and alcoholism, bullying, low morals and aggressive behaviour and even gang violence.
When to Consider Home Education?
The child has been repeatedly a victim of bullying and incidents are not acknowledged by the school and you feel your case is not treated adequately. Read more on bullying here.
Your child constantly returns from school demotivated and frustrated and/or has been tested and recognised as 'gifted' and/or 'talented',  or is having specific learning requirements to progress and advance which are not catered for.
The schools in your area or region is not specialised to deal with your child's education requirements or the school (or the school's environment) is not seen as suitable for your child's specific requirements or your personal preferences (for religion or philosophy)
If your child thrives when it gets more attention and you see your child seems to be much more happy, even when being home 'sick', when learning with mum to catch up on missed or challenging work.
Your child needs more or less time to proceed with the curriculum. All children develop independently and some children struggle to cope with the standardised work expected in a school environment.
Homeschooling or Not?
Advantages and Disadvantages
Advantages:

Children can progress with any chosen curriculum at their own pace. You can find work for your child which considers strengths and weaknesses and support the child's own learning process.
Children can receive a more internationally oriented education, if you are interested in travelling or living abroad. With less structured commitments, you are more free to travel whenever you feel the need for it.
Children are flexible in their learning with any home study curriculum, but usually still can sit for local and internationally recognised exams.
Children get individualised attention and motivation from you as their guiding mentor and you can help to grow your children's special talents and interests.
Children can follow their own passion and develop independently while studying highly specialised subjects and thus might gain a headstart for later studies.

Disadvantages:

It can be tricky to find time and space to get all your day's work done. You have to constantly motivate yourself and your child to progress, while feeling the pressure of responsibility.
It can cause more frictions in the family as you will be together 24/7, however, usually family relationship intensifies too. You need to learn to manage your own space and time wisely.
If you homeschool more than one child, it might be difficult to divide your attention and 'be fair' to all.
It is time-consuming venture as you have to organise your daily schedule due to supplementing activities you cannot provide at home, organising excursions and field trips as well as extracurricular activities and socialisation opportunities or additional play dates.
It is difficult to find suitable tutors especially for highly specialised subjects and for studying subjects, which are not your forte, at higher school levels.
Having considered the advantages and disadvantages of home study, it is now on you to decide.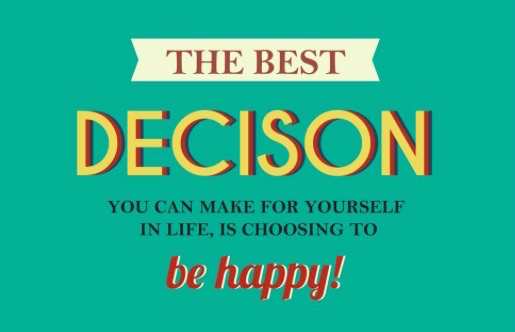 This is an decision nobody else can take for you. Let me assure you, instinctively, you will do the right thing for your child. Just listen in! And don't be discouraged by well-meaning friends and family who do not agree with your decision. In the end, it is your life and your decision is for your and your children's wellbeing. Nobody else can live your life for you!
Recently, I came across a fantastic note by motivational speaker Scott Eddy, which I want to pass on to you.
Wishing you all the best for the exciting way of educating your children, whichever way you choose.

Further Homeschooling Resources

Join in the Discussion
About

Regina Gräff is the founder and editor of ExpatCapeTown.com and Kids-World-Travel-Guide.com and co-author of the 'Living in South Africa' handbook. Born and raised in Germany, she has a MA phil degree in languages and intercultural communication. Regina is a serial expat and has worked as a teacher and educational consultant in various countries including the USA, Australia, Singapore and the UK. Since 2005, she lives with her family in Cape Town/South Africa. 
Follow me on twitter, join our discussion, subscribe to our newsletter... Looking forward to hearing from you.

Related Articles
Return from Homeschooling to Educonsa Homepage
Nov 02, 16 08:43 AM

Our favourite diversity quotes shall inspire and celebrate mutual understanding and diversity

Oct 12, 16 09:42 AM

What is blended learning? Read about the benefits and challenges of blended learning and e-learning

Jun 03, 16 10:30 AM

Gifted children have special needs and pose many challenges to parents and teachers. What is giftedness and how to deal best with this diagnosis?