Education Quotes
Inspirational education quotes and wise words teach, inspire and motivate as they can provide calm and comfort when encountering sad moments or experiencing tough times.
Quotes can be so inspiring and uplifting! That's why I love using quotes in my classes. They give inspiration, provide a great start to any meeting and can lead to vibrant discussions. Students always take these wise words home with them as they provide insights and an positive outlook on education and thus life itself!
Inspirational quotes help you starting your lessons, meetings and assemblies in a positive mood. Reflect on the meaning of the quotes you use or provide your students with a short explanation about the quote's origins. If you are not restricted for time you might want to also discuss shortly the author of the famous quote. Provide some context and these quotes will always be remembered!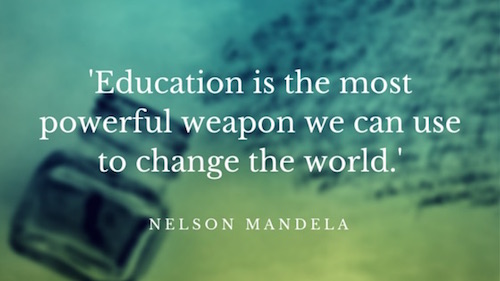 This is one of the most known quotes about education. Nelson Mandela (1918 - 2013) is also called by the South Africans 'Father' or 'Madiba'. An inspiration to people all over the world due to his mainly peaceful protest against apartheid and his deep love for the children will remain a powerful legacy of his life. Read more on Mandela.

---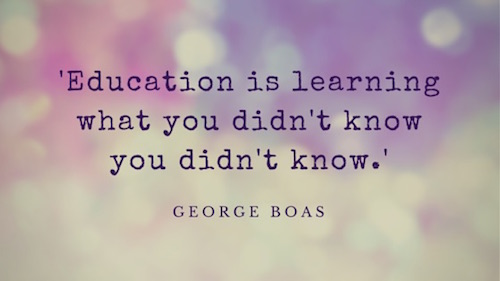 George Boas (1891 - 1980) is one of the most influential American philosophers of his time. As professor he taught and researched at John Hopkins University in Baltimore and at the University of California in Berkeley. He had a vivid interest in childhood developments and the discussion of the idea of childhood. Read more here.
---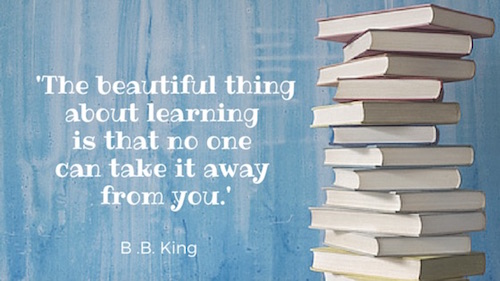 American Blues singer B.B. King (1925  - 2015) is known for his virtuous guitar solos. Nicknamed 'The King of Blues' he was performing all over the world during his long musical career spanning over more than 50 years. He won many Grammy Awards and is in the 'Blues Hall of Fame' and the 'Rock 'n' Roll Hall of Fame'. Read more.
---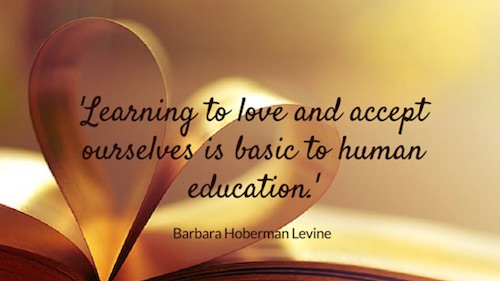 Barbara Hoberman Levine (1942 - 2014) lived over 30 years with an inoperable brain tumor. Her book 'Your Body believes every word You say - The language of the body/mind connection' discusses 'seed thoughts' which link mind and body provoking emotional and physical responses of the Unconscious. Read more. 
---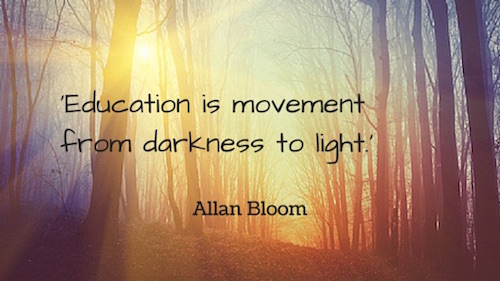 Allan Bloom (1930 - 1992) was a philosopher who wrote 'The Closing of the American Mind'. He criticised that the American universities failed their students and also referred to an American society in crisis that he compared to the Weimar Republic. In his early years, he had taught in France and Germany, later he worked at Yale and Cornell. Read more.
---
More Education Quotes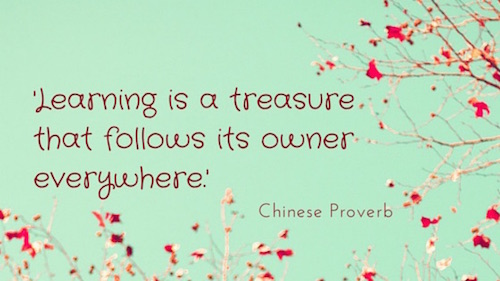 Using quotes will provide inspiration and provoke thinking about topics, we cherish, but often avoid. These education quotes can lead to discussions about famous authors, name great mentors and teach about cultures and history.
Learning new things is an ongoing process which never ends. Enjoy the journey!
Education is not preparation for life, education is life itself. (John Dewey) 
Education is learning what you didn't know you didn't know. (George Boas)
Live as if you were to die tomorrow, learn as if you were to live forever. (Mahatma Gandhi)
Education breeds confidence. Confidence breeds hope. Hope breeds peace. (Confucius)
Learning is a treasure that follows its owner everywhere. (Chinese Proverb)
Marriage can wait, education cannot. (Khalid Hosseini)
All things good to know are difficult to learn. (Greek proverb)
Education is not the filling of a vessel, but the lightning of a flame. (Socrates)
The roots of education are bitter, but the fruits are sweet. (Aristotle)
You learn something everyday, if you pay attention. (Ray LeBlond)
Inclusive, good-quality education is a foundation for dynamic, equitable societies. (Desmond Tutu)
Education Quotes - Related Posts
If you prefer to print out the quotes without images, please go ahead and use the quotes about education listed above.  Enjoy sharing them with your children, friends and students.
About

Regina Gräff is the founder and editor of the free info sites ExpatCapeTown.com and Kids-World-Travel-Guide.com and co-author of the 'Living in South Africa' handbook. Born and raised in Germany, she has a MA phil degree in languages and intercultural communication. Regina is a serial expat and has worked as a teacher and educational consultant in various countries including the USA, Australia, Singapore and the UK. Since 2005, she lives with her family in Cape Town/South Africa.