Diversity Quotes
Inspirational diversity quotes reflect on not only on differences, but also on similarities and above all on uniqueness. When one lives in a foreign country, one is confronted with different cultural traditions and daily routines, but one also learns to see the similarities in all human beings - whichever race, gender, religion or culture one belongs to - and one starts to recognise what makes diversity work.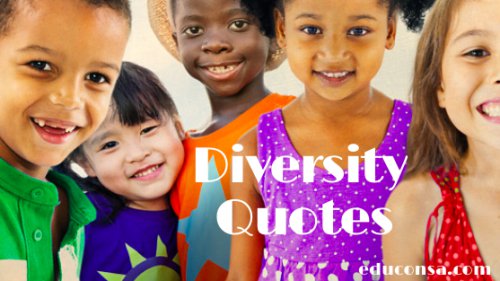 We often only then realise and appreciate what is so beautiful about sharing insights into the own culture and learning about the foreign customs and traditions. Living together always means giving and receiving; and sharing, of course. There are lots of changes happening around the world with a huge refugee crisis which is a challenge to the whole world.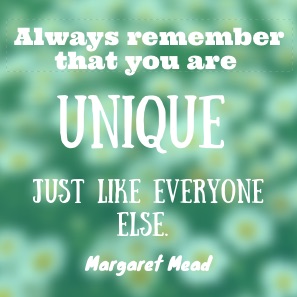 Everywhere in the world we will need to share support for asylum-seekers, refugees and expatriates as well as the inclusion of various ethnic groups already living within their countries. We all have to learn to share and to stand up together against discrimination, racism and intolerance. 
The following quotes by famous people challenge stereotype views and shall offer unique viewpoints to show that embracing diversity means embracing tolerance and respect towards others as well as cherishing uniqueness and each other's differences. 
Share these wise words with your kids, your students, family and friends. Our favourite quotes about diversity shall help to teach, inspire and motivate. They give inspiration, provide a great start to any meeting and can lead to vibrant discussions. 
Our favorite quotes about diversity
Reflect on the meaning of the quotes you use or provide your pupils, students or listeners with a short explanation about the quote's origins. If you are not restricted for time you might want to also discuss shortly the author of the famous quote. Provide some context and these quotes will always be remembered!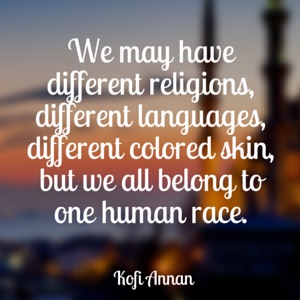 Kofi Annan, Ghanian diplomat and former UN Secretary General won the Nobel Peace Price in 2001. He received the price for having revitalised the UN to give priority to human rights. He is much admired for his calls for a fairer, more peaceful world.
In 2007 he established a non-for-profit organisation that aims to promote global governance as only tolerance, awareness, respect and understanding of other cultures can lead to progress in our globalised world. In a changing world, we all belong to one race. The human race.
We all are human and need to stand together despite religious, cultural or racial differences! When addressing the refugee crisis in Europe, Annan stated: 'According to an African proverb, if you want to go fast, go alone. But if you want to go far, go together. We have a long way to go; we can only do so if we go together.'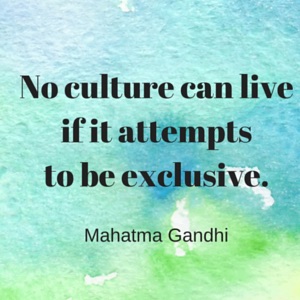 Mohandas Karamchand Gandhi (1869-1948), the Indian leader who inspired people around the world to stand up for civil rights and freedom of the individuals and inspired many of today's leaders worldwide, lived in Africa for more than 20 years.
Usually referred to as Mahatma Gandhi - from mahatma which is Sanskrit meaning for venerable - Gandhi is revered for his nonviolent protest against inequality and his strong influence in the civil rights movement in South Africa in the early 20th century. Faced himself with the injustices experienced by the coloured people while he lived in Durban/South Africa, he initiated the first mass protests against racism in South Africa.
After his return to India in 1915, Gandhi is often described as 'father of the Indian nation' as he unified the Indian National Congress and opposed the British Raj and the Crown rule in India.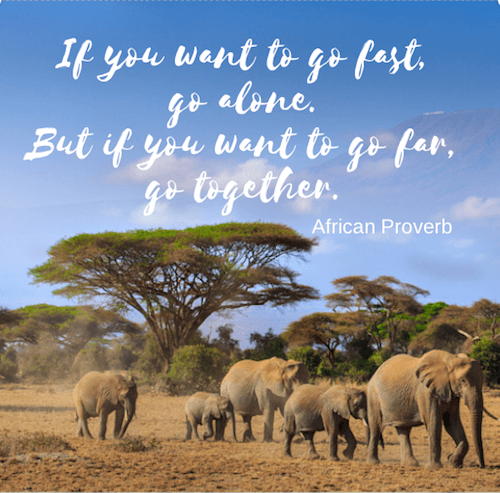 We think of ourselves far too frequently as just individuals, separated from one another, whereas we are connected and what we do affects the whole world. When you do good deeds, the good spreads out; it is for the whole of humanity.
In Africa, there are many proverbs that reflect on the meaning of 'ubuntu'. A nguni term it refers to 'human kindness'. The belief in a universal bond of sharing that is common to all human beings, is reflected in the core of ubuntu which translates as 'A person is a person only through a person'.
South African Archbishop emeritus, Desmond Tutu, explains: 'One of the sayings in our country is Ubuntu – the essence of being human. Ubuntu speaks particularly about the fact that you can't exist as a human being in isolation. It speaks about our interconnectedness. You can't be human all by yourself, and when you have this quality – Ubuntu – you are known for your generosity.' Read more on other diversity quotes here.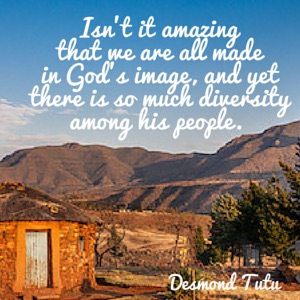 Desmond Mpilo Tutu (born 7.10.1931) a very vocal opponent during apartheid times, is an active campaigner for human rights and non-violent protest for social rights, freedom and democracy. Tutu received the Nobel Peace Price in 1984 for his stand against the Apartheid regime. 
The term 'Rainbow Nation' was coined by Tutu post-apartheid to describe the multitude of cultures living in South Africa post-apartheid, he spoke of the 'Rainbow people of God'.
Desmond Tutu was the chairman of the Truth and Reconciliation Commission that helped victims deal with what had happened during the apartheid in South Africa. Tutu is still a very vocal anti-racism activist and lives in Cape Town. In South Africa, he is widely acknowledged as the 'moral conscience of the country' and frequently voices his dismay with corruption, inequality and violence scandals of the current ruling government.

More diversity quotes to enjoy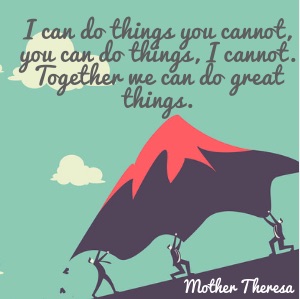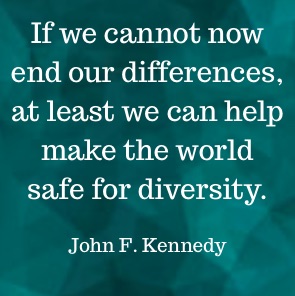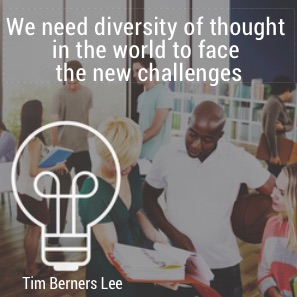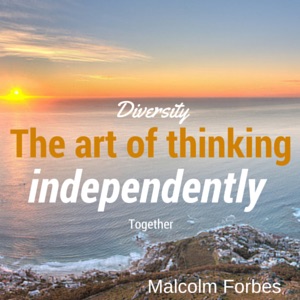 Using quotes will provide inspiration and provoke thinking about topics, we cherish, but often avoid. These diversity quotes can lead to discussions about travels abroad or cultural experiences and lead to teachings about cultural and social studies. Further resources: 20 Quotes Praising Cultural Diversity. Learning new things is an ongoing process. Learning never ends. Enjoy the journey!
About

Regina Gräff is the founder and editor of the free info sites ExpatCapeTown.com and Kids-World-Travel-Guide.com and co-author of the 'Living in South Africa' handbook. Born and raised in Germany, she has a MA phil degree in languages and intercultural communication. Regina is a serial expat and has worked as a teacher and educational consultant in various countries including the USA, Australia, Singapore and the UK. Since 2005, she lives with her family in Cape Town/South Africa. 
Diversity Quotes - More Quotes and Related Posts
Image Credit on page about Diversity Quotes: Shutterstock.com