Expat in South Africa
Soon to be expat in South Africa? Need more information on how to settle in this amazing country? On the about page, we will tell you a bit more about our expat life in South Africa and what makes expatriate living in this country so special.
We are a German expatriate family living in Cape Town South Africa for ten years. After having travelled the world, living and working on five continents over the two decades, we now enjoy life at the southern tip of Africa. When the opportunity arose to move from England to South Africa, we grabbed it. And have not regretted this move for one minute!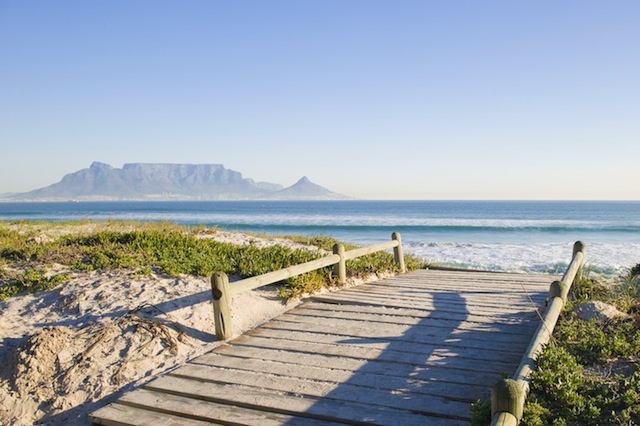 A beautiful winter day in Cape Town
So what is expat life in South Africa like?
On being an expat in South Africa: Moving to South Africa is a wonderful opportunity for the whole family to experience new cultures, new languages and maybe a new lifestyle too. Although the crime rate is shocking and the HIV rate high and the low living standard of the majority of the population are pose challenges, personal safety is easy enough to maintain when you take sensible precautions, have some background knowledge about the area and use your common sense. And according to various expat surveys, South Africa is among the top expat destinations worldwide with Cape Town, Johannesburg and Durban being the most popular destinations in South Africa. Did you know that Cape Town on South Africa's Atlantic Ocean was named by National Geographic in 2015 as second best beach city in the world?
5 Great Reasons for being an expat in South Africa
T

he lifestyle in general is much more outdoors oriented and there are many activities for the whole family to enjoy, and best of it, mo

st of them are free. Being an expat in South Africa, means enjoying many days out on the seaside, walking along sandy white beaches or experiencing the mountains and countryside. With more than 3,000km coastline, there is a beach for everyone, whether you want to swim, sunbathe, surf, fish or just simply walk. The weekends are great for exploring the beauty of the country and a huge number of nature reserves and national parks offer superb wildlife and game viewings.
South Africa offers a warmer climate all year round, and a very comfortable mild 'Mediterranean' climate in the Western Cape. The climate is influenced by the country's topography, so the weather is predominantly warm and sunny. South Africa has an average of 8.5hours of sunshine daily and Cape Town is renowned as having one of the bluest skies in the world. South Africa has only one time zone and no daylight saving, but remember that sunrise and sunset are about an hour later in Cape Town than in Durban.
Although South Africa is anymore among the least expensive expat countries in the world, the cost of living can still be considered as affordable, especially due to the exchange rate which favours travellers and expats from many countries. If you are moving with children, you need to consider the fees for private schooling, however, these are much lower than private schools would charge overseas. Housing costs are slightly lower than in most other popular expat countries, cost for your own private transport are much higher than in many countries, while fees and costs for entertainment, travel and leisure activities are significantly lower on the other hand.
Experiencing cultural diversity. South Africa is one of the most diverse and most fascinating destinations for many people. Many different ethnic groups live together in South Africa, each with their own traditions and cultures. As Kofi Anan, former UN Secretary-General put it, 'South Africa is a country in which one can expect the unexpected. An inspiration for all. Living in South Africa will help you to learn about different cultures, races and religions and help create more awareness and acceptance of people from other cultures, beliefs and races.
Raising broadminded, happy and well educated children is for us the main aspect of choosing to live abroad. Due to being exposed to different cultures, languages and belief systems than they experience at home as well as due the various challenges of being an 'outsider', they experience during their formative years, expat children tend to learn quicker and are more open to dealing with foreign and new concepts. Third culture kids are considered high achievers later in life, and the majority of them attend university and obtain at least a bachelor's degree. Read more.
Expat in South Africa
Looking for more tips and insights?


Here are some highly recommended resources for further orientation and inspiring reading: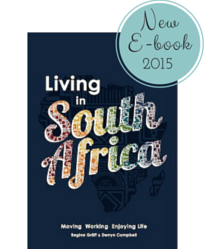 Living In South Africa is a comprehensive and practical handbook on moving to, working in and enjoying life in South Africa. This expat guide is useful to all interested in embracing life in South Africa.
The 296 pages of carefully researched information is complemented with personal experience and includes helpful hints and recommended resources. The book will help to ensure the transition of arriving in this beautiful country is a rewarding and fulfilling experience. Read more
'Your book is fabulous. I can just imagine how much work went into setting this up. It will be of great benefit to any inbound expat to the country.'
~ Alta McMaster, Global Mobility Manager, PwC
About

Regina Gräff is the founder and editor of the free info sites ExpatCapeTown.com and Kids-World-Travel-Guide.com and co-author of the 'Living in South Africa' handbook. Born and raised in Germany, she has a MA phil degree in languages and intercultural communication. Regina is a serial expat and has worked as a teacher and educational consultant in various countries including the USA, Australia, Singapore and the UK. Since 2005, she lives with her family in Cape Town/South Africa. 
Image Credits on the page Expat in South Africa: shutterstock.com and own images
Return from Expat in South Africa to Homepage
Nov 02, 16 08:43 AM

Our favourite diversity quotes shall inspire and celebrate mutual understanding and diversity

Oct 12, 16 09:42 AM

What is blended learning? Read about the benefits and challenges of blended learning and e-learning

Jun 03, 16 10:30 AM

Gifted children have special needs and pose many challenges to parents and teachers. What is giftedness and how to deal best with this diagnosis?